Veris was founded in 2013 with the aim to develop the commercial food sector in Sub-Saharan Africa. By providing risk capital to local businesses and closely working together with its management teams, Veris pursues growth and operational excellence for the companies we partner with. We believe that developing the commercial food sector has a positive effect on food security in a region with a rapidly expanding population, while still being a net importer of food*. 
With almost a decade of investing experience in Africa, Veris can both start businesses from the ground up and invest in existing businesses. Shortly after Veris' foundation, it started potato project Senselet, which grew to be Ethiopian's largest crips brand (Sun Chips) and was fully divested to PepsiCo in 2022.
With our team working from Amsterdam, we focus on accelerating multiple local companies in the food value chain, while often being on the ground in Sub-Saharan Africa.
* Source: FAOSTAT database accessed February 2023

Our Investment Approach
Our investment approach is based on the following principles
1
Competitive businesses
We believe that the development of a competitive private food sector will be crucial in achieving a sustained positive impact on food security.
2
Long-term commitment
As an investment company, Veris Investments has the ability to make long-term equity investments in the growth and development of companies.
3
Focus on the food value chain
This involves activities along the whole of the food value chain, including agricultural inputs, primary production, services, infrastructure, logistics, storage, processing, wholesale and retail.
4
Active involvement
We work very closely with management and key stakeholders to identify growth opportunities, create strategic alignment, implement operational improvements and build successful teams.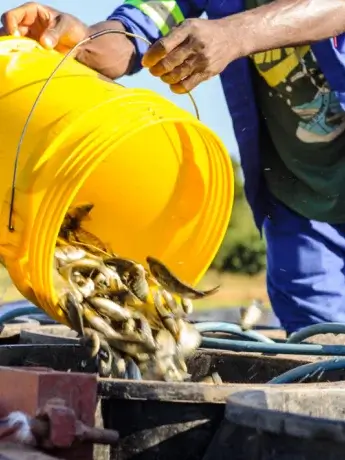 Our Investment Criteria
What we value in our investments
Increasing food security in Sub-Sahara Africa
Majority or significant minority equity position
Investment size between €1-20 million
Attractive business model and competitive returns
Strong and experienced management teams
Appropriate ESG standards
The Three Dimensions of Food Security
How we assess impact
Availability of food
This concerns the supply side of food security, where investments can help increase productivity and production, reduce food losses and improve food variety and quality.
Affordability of food
Our investments in the food value chain can also improve access to food by increasing sustainable incomes and employment and/or reducing food prices.
Stability of the food system
The stability of the food system can be improved by investments that for example reduce import dependency, diversify markets, strengthen supply chains, or improve infrastructure.