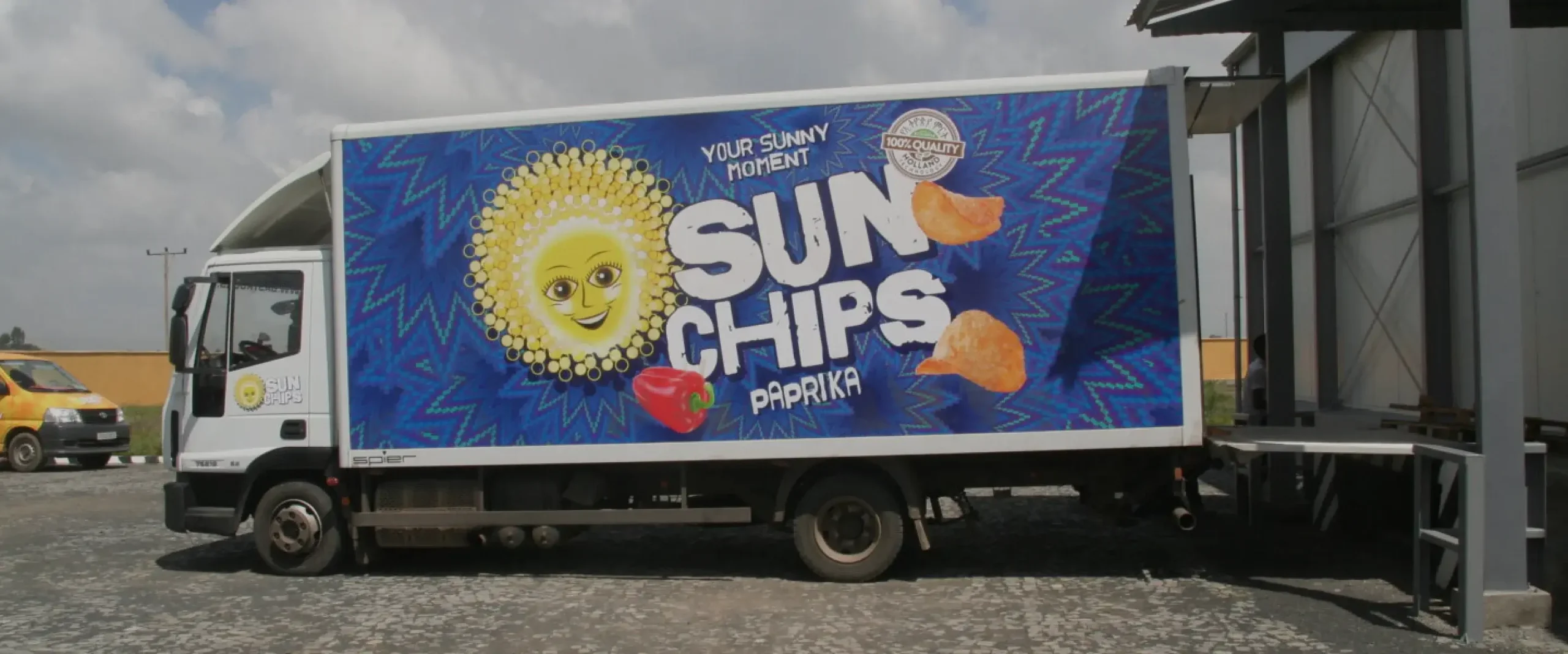 PepsiCo joins Veris as a major shareholder in Ethiopian Crisps Company Senselet
FirstWave Group is a leader in African aquaculture, operating a vertically integrated group of companies across the production, distribution and retail of fish and aquafeed in Southern and Eastern Africa. The company has grown from start-up to regional leader in five years and is now the largest vertically integrated freshwater aquaculture business in Sub-Saharan Africa.
FirstWave Group consist of three subsidiary companies:
Yalelo Zamia
Yalelo Uganda
Aller Aqua Zambia
Yalelo Zambia produces, distributes and retails tilapia in Zambia with operations in the open waters of Lake Kariba. Yalelo's fish pens are the largest in Africa, providing an open environment for the tilapia. Yalelo has a philosophy of sustainable farming and does not use antibiotics, chemicals or growth hormones. Its fish enjoy a diet based on local Zambian soy, maize and wheat. Yalelo places its fish on ice from the moment of harvest, delivers nation-wide with refrigerated trucks and has a large network of its own retail shops. This reliable cold-chain provides customers with a traceable quality.
Following the success of Yalelo Zambia, FirstWave Group started a new fish farm in Uganda (Yalelo Uganda) which started production in 2020 with operations in the open waters of Lake Victoria. Uganda's large market for fish and the extended share in lake waters provides Yalelo Uganda with a huge opportunity to grow, while maintaining an ecological balance.
Aller Aqua Zambia provides high quality feed and related R&D for aquaculture. With over 50 years of experience, this makes Aller Aqua one of the world's most experienced suppliers of feed for freshwater and saltwater aquaculture.
FirstWave Group aims to contribute to food security by providing large volumes of healthy fish to the local market in protein-deficient areas of Sub-Saharan Africa. Tilapia is a natural source of protein and calcium, while low in fat and cholesterol. In addition to increasing the availability, FirstWave Group is making fish more affordable, enabled by its well-managed local production facilities.
Subkop
Veris recognised the potential of FirstWave Group's professional management team, world class aquacultural advisors, agricultural set-up and data driven approach and provides growth capital to the company.
For more information visit:Veris Investments today announced that PepsiCo, one of the world's leading food and beverage companies, joins Veris as a major shareholder in Senselet Food Processing Plc ('Senselet') in Ethiopia. Veris Investments will continue to maintain a minority interest in Senselet and partner with PepsiCo to further grow the business and develop potato sourcing programmes in Ethiopia.
Senselet, founded by Veris Investments in 2015, today has a leading market position in Ethiopia with its SUN Chips brand that is being produced from locally sourced potatoes. SUN Chips is distributed in Addis Ababa and other large Ethiopian cities and available in the flavours Habesha Spice, Paprika and Natural and in various pack sizes. Senselet's factory, located around 65 km from Addis Ababa, is a modern production facility operating in line with high food safety and quality standards. The company now employs more than 150 people.
Veris Investments set up Senselet with the aim to build a business that would contribute to the development of the potato value chain in Ethiopia. The company established strong business partnerships with local farmers over the past three years. It has been facilitating a farmer training program with the aim to increase yields and produce high quality potatoes. Partners that have substantially contributed to the success of Senselet include the Dutch Government – Netherlands Enterprise Agency, Ethiopian Institute of Agricultural Research and Wageningen University and Research.
"PepsiCo shares our commitment to work with small and medium scale Ethiopian farmers as well as developing the potato value chain and sustainable farming in Ethiopia. Having PepsiCo as a partner will enable Senselet to leverage their extensive global expertise on potato cultivation, manufacturing and go-to-market capabilities as to further grow the company" said Juliette de Wijkerslooth, managing director of Veris Investments.www.firstwave.agwww.yalelo.comwww.yalelo.ug